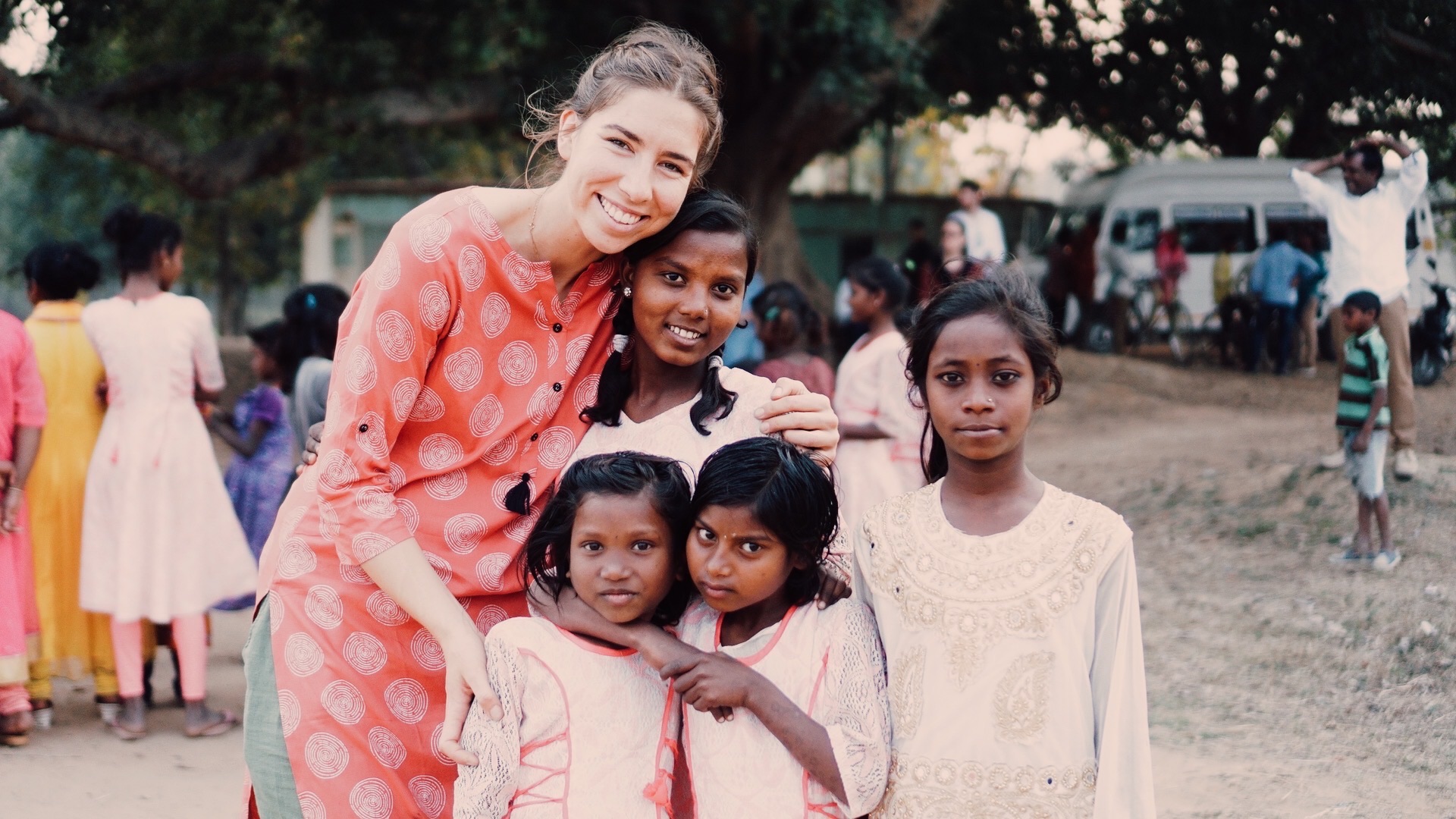 March 5, 2020
Last week Emily, a recent college graduate living in San Diego, California, returned from Bihar, India. It's the poorest state in the country and ridden with corruption, an ugly Caste system, and a norm of child sex trafficking.
•••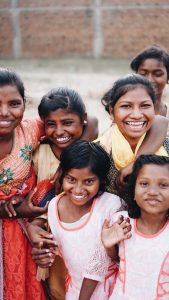 July 2016, lying in a hammock on the church grounds I wrote in my journal about a purple thread connecting me to an Indian girl named Chameli, living in Bihar, in an obscure village called Jogapur. I prayed for her the best I knew how and felt tugged by this taught, mysterious thread. 
July 2019, I walked a dirt path at golden hour, in a place that looked more like a Hollywood movie set than reality: cows and mud houses and palm trees and rice fields on either side, bright and rich colors and babies with huge, sparkling, brown eyes. I was, in fact, in Bihar, in an obscure village called Jogapur. I walked and the kids I'd met a few hours earlier ran around me, held my hand and filtered off into their respective homes to pick up little brothers and sisters. "Chameli? Chameli?" I asked, and some older girls perked up, ran ahead of me. 
Chameli was no longer in the protection of our church's sponsorship, but three years after that day praying, I was being led to her house. I found out she had left school to work in a Brick kiln. I lost hope, incredulous, how could the Sovereign Lord introduce me to a long gone cause?!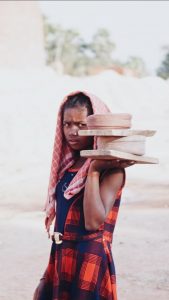 February 2020, back in an Jogapur I walked across the dry river bed to the brick kiln and found Chameli again, walking with 10 bricks stacked on a plank atop her head. The girls around her ranged from 10-18, all with colorful scarves, bare feet and bricks. Most had never been to school. 
This story is a small vignette of India. But the Lord has pulled tight the purple thread, His affection for Chameli and Jogapur is sure and steadfast, and He's recruited me to share it. He wants her to get educated, to learn a trade and not only have a Heavenly hope and future, but an earthly one too. By the grace of God, children are being sponsored and raised up counter-culturally all over India and I'm able to take part.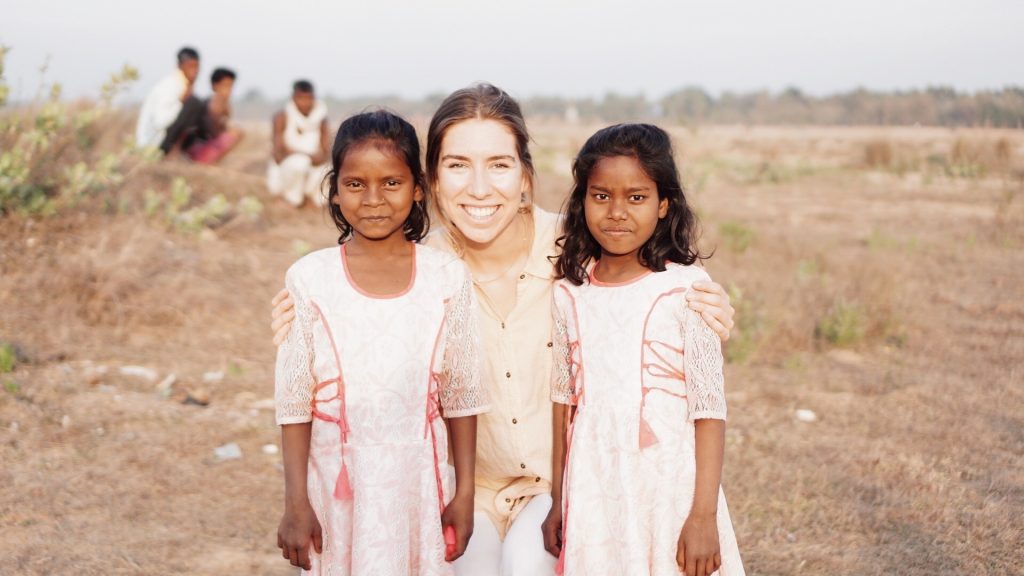 BACKING UP TO THE BASICS:
I travelled with a Christian organization that allows American churches to sponsor children from the neediest villages of the poorest state in India, Bihar. The sponsorship funds a Project center that is assigned to a full time missionary, with each Project sponsoring 50 kids. The children in the project are between the ages of 4 and 14, but the sponsorship will follow them through college. They receive food, tutoring, Bible lessons, fresh outfits throughout the year, and protection from menacing cultural norms. Villages with projects in them are either commercial sex worker villages or Mushar villages, both where the needs are greatest.
Annual trips by churches to their sponsored village are facilitated by the organization and highly encouraged. July 2019 and February 2020 I travelled to India for 10 days on these trips! This year my team was small, consisting of myself, a children's pastor at North Coast Church Fallbrook, her husband, and another girl my age. Our intention was to visit the village we sponsor. It's helpful for the children to see our faces and connect us to their time spent at the project center. They're so thankful and joyful! Plus, we get to come with gifts and teach about Jesus and gather information about what they need and the opposition they're facing.
THE GOD MOMENTS:
While there, God used my drawing small, quick portraits of the children as the way for connection. I got to look in their eyes and instill a sense of worth amidst a world that tells them daily: "You're worthless. Mushar amount to nothing. You are nothing." I wonder if anyone's looked at them for that long! They get giggly and shy, but LOVE it. Handing them my expensive camera and watching their excited, creative eyes go to work is also a favorite thing. I love entrusting them with a commodity like that. Who cares if it falls out of a tree. Jesus wants to be in loving communion with them and rewrite their future, their hopes, their dreams and their hearts. 
The astounding thing about India is that God's heart motivated and mobilised us to go there. It is through His Spirit and power and love that I love the children. It is His sovereign will, immense patience and radical love FOR INDIA, that is reverberating through my heart, the team and the missionaries there. His love for children all over the world is so big, I think sometimes we forget, we only love because He first loved us.
Practical Prayers Moving Forward:
Join us in praying for these practical needs for the girls in the village of Jogapur.